Charanga Secondary
Charanga Secondary can make a big difference to what students can achieve musically.
YuStudio, our full-featured, cloud-based DAW, is integral to the programme. Together, they offer students the perfect introduction to digital multitrack recording and sequencing – with no seat limits.
You'll find everything in one place:
YuStudio – an affordable, purpose-built DAW for schools.
Ready-made projects supporting YuStudio's use.
Set and assess work online.
A Bonus Library of resources to enhance your curriculum.
Music production made simple with YuStudio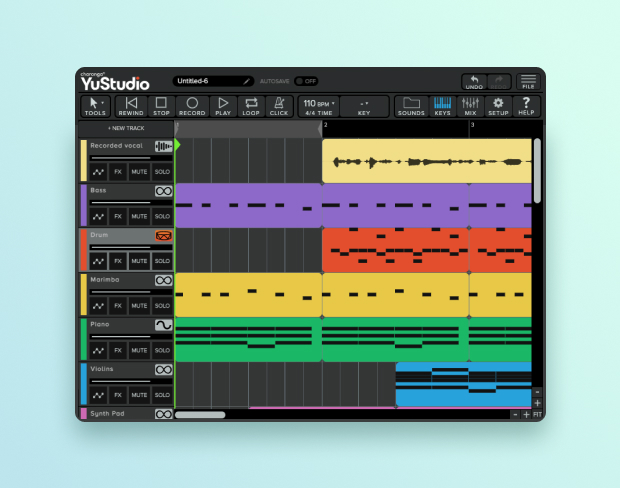 YuStudio, Charanga's beginner-friendly DAW, allows aspiring young producers to make music whenever they're online and securely save their work in the cloud. A series of YuStudio video tutorials will help get you started. A licence gives every teacher and student at your school unlimited access to the award-winning software – no counting seats.
YuStudio projects
Options include an upgraded version of the award-winning VIP Studio Sessions programme, exploring contemporary genres, music technology and production, and Music and the Modern World, six progressive units covering popular curriculum themes with guided listening activities. Personalise them for your needs.
Online workspaces
Manage and share personalised projects, lessons, assignments and tools with your students.
My Workspace for teachers
Provide your students with their Yumu logins.
Create, collect and share your resources – YuStudio included.
Assess students' work and provide feedback.
Yumu, the password-protected students' area of Charanga Secondary
Access to YuStudio, and other useful tools.
Access to projects, resources and assignments teachers share.
Access to everything they create.
Working with you
Charanga Secondary makes using music tech in the classroom simpler, more accessible and significantly more affordable so every student in your school can benefit from it.
Bonus Library
Access a treasure chest of additional content to better support your planning and in-class teaching. We've everything from interactive Rockschool Method Books supporting young drummers, electric guitarists, bassists, and ukulele and piano players to creative classroom apps and bespoke projects for special needs students. Use them independently or combine them with your own resources.
YuStudio – an accessible solution to delivering electronic music tuition, removing the need for a lot of expensive hardware and set-up.
Try it yourself — take a free 30-day trial
See what Charanga Secondary can do for you and the young people you work with.
✔ No software to install
✔ Fully-functional 30-day free trial
✔ No obligation to subscribe afterwards
✔ No payment details taken
Start Free Trial
$strpos_result: 14
NO, the new_site_redirect_3 is NOT set
Looking for VIP Studio Sessions?
---
VIP has been upgraded and is now part of the Charanga Secondary programme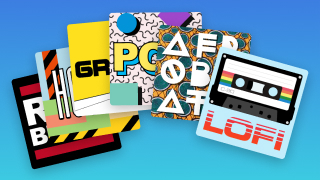 Premium modules to enhance your curriculum (including VIP)
Online workspaces to extend teaching and learning beyond the classroom
An integrated online music studio and app suite to support students' creative work
---